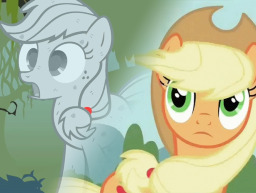 One day, Applejack was petrified by a cockatrice in the Everfree forest.
It was a long time before she was ever revived.
A story of moving through lives and the bonds forged in-between.
---
Was begun before the season four finale, so disregard anything in canon relating to Tirek. He does not exist in this story's timeline.
---
Thanks to Discord Kantus for prereading.
Now with a reading by Terminal Velocity. Click here to view.
Chapters (6)