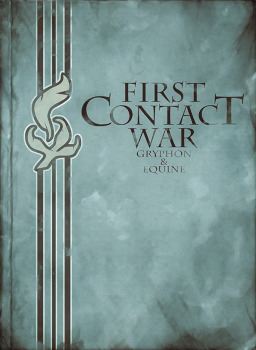 Source
It is a hundred years before the rise of Nightmare Moon, and a young and vulnerable Equestria is fighting for survival against its longtime rival, the Griffon Empire. Thousands have died, entire cities have burned, and no end is in sight for either side.
Against a backdrop of near total war, ponies from the three tribes - and a few friends they meet along the way - will take up the banner of the Sun and Moon and risk it all to restore what was theirs...
And burn those who took it from them.
Inspired by the brilliant First Contact War universe, a creation of the immensely talented AssasinMonkey.
A collaborative work between: Grand Moff Pony and Loyal
Chapters (3)