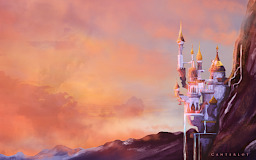 Source
Since time immemorial, the Grand Council of Immortals has watched over all aspects of Equestrian life. They determine the destinies of all things on the mortal plane, both great and small. They convene once every one hundred years, and the Immortal who plays host to the gathering is permitted one request.
This century, it is Princess Celestia who will host the meeting... and who will ask for an unprecedented gift be granted to the newest alicorn princess.
Inspired by the Rankin/Bass adaptation of the Life and Adventures of Santa Claus.
Chapters (1)