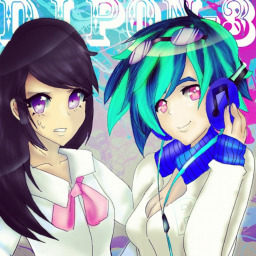 Update: http://www.fimfiction.net/blog/116493/a-faithful-night-of-music-is-on-break
*This was supposed to be my first real story, but it got pushed back. Now with my other story in progress, this one is on break for awhile.*
After a night of dancing at a club, or so Michael's friends think, he meet up with the famous DJ Vinyl Scratch. They both have a couple of drinks and have some fun. What transpires over the next few nights into the the next few months will change his life forever.
PS: I suck at titles. So yeah.
PSS: If evil ColeTrain (The one that reads and makes clopfics) comes out, I post those.........bonus things onto my DevianArt Journal.
Artwork credit goes to: http://sabbywong.deviantart.com/
Chapters (12)