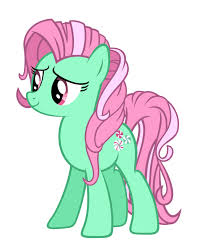 The fall comes again this year in Ponyville. The time comes again for the annual preparations such as looking for warmer clothes, stocking up on Nightmare Night candy while it's all still cheap - You know the whole routine.
A part of that routine however that is often looked over is the look back towards the past. Sometimes it'll come in the holiday traditions or that familiar piece of candy.
Minty takes this return to the past on her usual round to the Ponyville marketplace and relives the dark and light of her own story.
Wanting to adapt some characters that would make other bronies cringe, "Why not Minty of the third generation of MLP?" I said. Don't worry, I really tried.
Chapters (1)