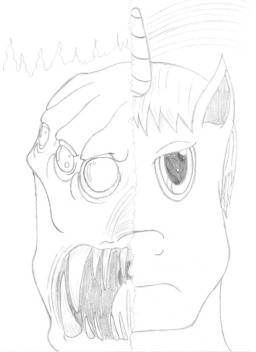 The Chimera have conquered Earth. Humanity is nearly extinct. Their last hope laid in a small town, which was undersiege. Their ploy for salvation changed them and sent them far, but not alone. No, the chimera followed. Now, the Mane 6 have to deal with their greatest foe yet.
This story takes place before Resistance 3!
I finally found some artists. Tonto the Trotter everybrony. This awesome Scottish person made this epic pictures for me. *wipes away tears* What a friend.
I made a trailer to this fic. Watch it here.
http://www.youtube.com/watch?v=oFVVIz7SD8E
Chapters (17)