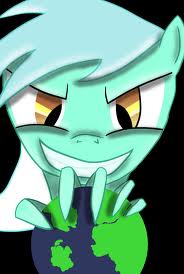 ( No. It's not a 007 crossover. )
Finally, the opportunity of a lifetime falls in front of her. We find out just how far Lyra would go to take it.
She dons her horned, black helmet and blood-red cape becoming the latest great threat to Equestria, fully prepared to make Ponyville suffer (as best as she can at least) as she chases after her wish to have hands.
What can go wrong?
Chapters (1)