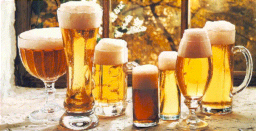 Hello people, Jack Kenway is the name and gaming is my game!
So you won't believe what happened to me. Here I am eating a pizza when all of a sudden I heard a big 'bang' coming from my backyard.
A normal person would have called the cops but I'm not a normal person, so I went outside to check it out.
What I found was something that completely blew my mind, I found four multicolored horses laying in my backyard.
But the strangest thing was that one of them began to talk to me!
Yup I've gotten myself in one big mess. How the hell am I going to keep this a secret? How the hell are these four 'Princesses' as they call themselves going to get back to their home?
Why did it have to be me?
Well I don't know about you but,
God, I need a drink.......
( Warning! This story takes places after the season four finale.)
Chapters (10)