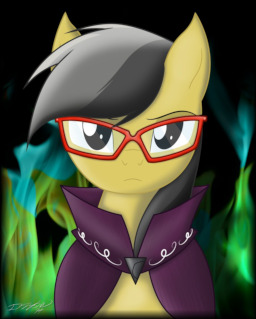 Source
AK Yearling is an award winning author that moonlights as an artifact seeking adventurer and regularly stops a rogues gallery of villains...or is it the other way around?
When an autograph signing accidentally activates one of those artifacts, AK Yearling comes face to face with her greatest challenge: her own creation, Daring Do.
What happens when the real pony meets her ideal self?
A commission from Alexwarlorn. This was really fun to write! Chapter 2 is commissioned and incoming!
Thanks to IFlySNA94 for the preview pic!
My Little Pony Belongs to Hasbro!
Chapters (6)