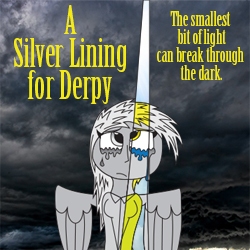 This is the story of a young girl who had given up all hope. After being born with a deformity, was mocked for it, and losing both her parents, she was left with nothing but dark clouds of depression and sadness.
But when a young man with the hope of a sunny day comes into her life, she might come to see that when dark clouds come our way, the best thing to do is to look toward the silver lining.
This is the story of Derpy.
Chapters (10)