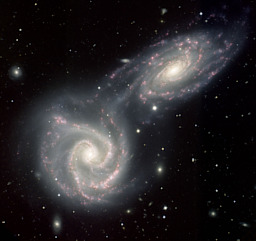 Source
For the longest time, I'd considered the word "universe" to be accurate when describing mankind's plane of existence. While I was under no delusions about us being the only sentient race in the cosmos, I, like many others, believed that the way our universe worked and the way physics behaved were the only way things could be done; after all, we had never experienced anything else, and everything we knew about the way our universe worked and the laws of reality revolved around our specific set of physical laws.
Unfortunately (or fortunately, as the case may be), we were very wrong about our choice of how to name our reality: "universe" was largely inaccurate, since there appeared to be more than one...and both forces and creatures considered to be of myth and legend existed in another plane of existence, too far away to ever touch until now.
Rated T for adult language, use of alcohol, and implied sexual situations and mild sexual descriptions.
A/N: Obviously, I do not own the image used. Source can be reached by clicking on the button in the bottom right corner.
Chapters (10)