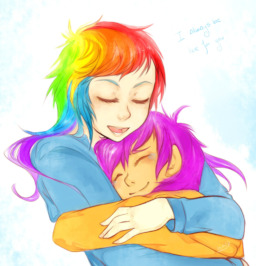 Source
It's Christmas in Ponyville and it's one holiday Scootaloo could live without. What was so great about it anyway? It's not like she had family to share it with. But this Christmas, after wishing on a star, it seems she'll finally get what she's always wanted.
----------------------------
Featured on 12/20/14! Best Christmas present ever!
Chapters (1)