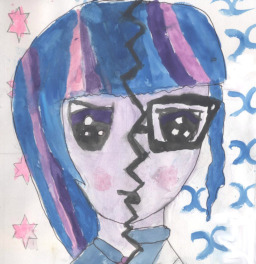 Source
A year after the Battle of the Bands, high school graduation is nearing and the girls are ready to face the world, though Sunset Shimmer worries that they might drift apart. But when Twilight's human self arrives and ends up getting infected with dark magic, they must call upon Princess Twilight once more to engage in a battle that will decide the fate of their worlds.
Tagline: A Duel of the Duplicates
BTW this is how I thought the third Equestria Girls movie was going to go.
Covert Art done by Eveyann.
Chapters (13)