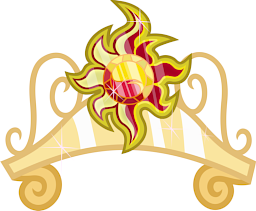 WARNING: SPOILERS TO EQUESTRIA GIRLS RAINBOW ROCKS IN THIS FANFIC! Ye have been warned!
THERE SHALL BE SPOILERS IMMEDIATELY AHEAD IN THIS DESCRIPTION!
You have been warned.
Pony POV Series Futures:
In Sunset We Trust
Written By Alex Warlorn
With Help from Kendell2.
(( Kendell2 and I had the exact same idea at the exact same time (when we both saw Sunset TF and aid in the rainbow blast) and it was detached from the main storyline (and is technically NOT even 100% canon to the pony pov series since it's only a POSSIBLE future), so he wanted to do it with me. ))
A possible future of the pony pov series from Sunset Shimmer's POV, telling of her experiences and the moment that changed everything for her in Rainbow Rocks. How in the heck she found a place to live on Earth. How in the heck she managed to know where Twilight Sparkle was to steal her crown. And why she acted the way she did in the second film. Along with how things go slightly differently with the factors of the pony pov verse in play. To say more would be spoilers. Not for the movie, but for the shattering reveal contained within for the pony pov verse as a whole.
This is only a possible future for the pony pov series universe, not a definite one, just one of many, but I felt it was one that needed to be shared. This does not set anything in stone in the pony pov series universe, this is, again, just one of infinite possibilities.
Chapters (2)