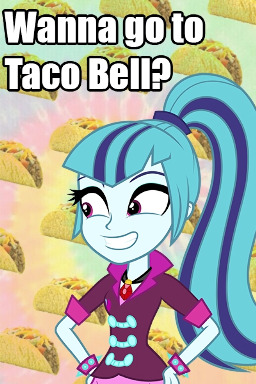 Sonata Dusk is kinda confused. Sure, she and the other Sirens were defeated at their own game and left powerless, homeless, and hungry, but Adagio and Aria are taking this whole thing, like, WAY too seriously.
Only one thing is absolutely, positively guaranteed to cheer them up.
It's time for a taco run!
Now with 20% more Feels!

Also now with a TVTropes page (apparently)!

Chapters (15)