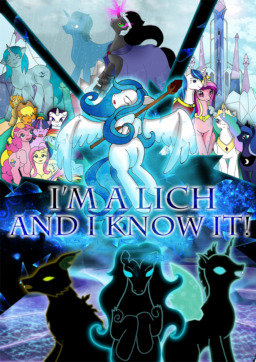 Source
Winter Aurora is a Lich. She didn't intend on becoming one, but now she can't help it. All she wants in her life is to be accepted by other ponies.
Part 1 of The Winter Memoirs
Note: This story will rapidly fluctuate between extremely sad, and absolutely hilarious, depending on the mood I'm in when I write. In addition, even I have no clue where this story's going, so I may be adding character tags over time.
Now with a prereader! Servo in Chapters 17, 18!
Now with another prereader! Pixel_Spark in Chapter 18!
Now with a group! The Winter Memoirs
Now with a needlessly added extra line!
Amazing art created by Pixel_Spark
Chapters (25)