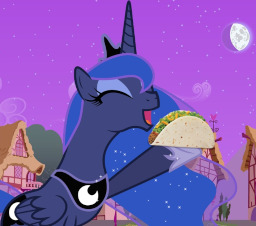 Princess Luna took it upon herself to become the guardian of the dreams of her subjects, and for a long time it was the perfect way to serve her kingdom. After all, she was able to see the inner workings of ponies that nopony else could see, and in that way she was able to help her friends and subjects work through their problems more successfully than anypony else could. It was the perfect way for Luna to serve, and the perfect plan to reconnect her with her subjects...
...until she found a blight that could not be extinguished by dream guile alone. A dark shadow so deep, a pestilence so pervasive that nothing she could do from the dream world could possibly make it better.
Her subjects were suffering... and only the Princess of the Night knew the cure.
Chapters (2)