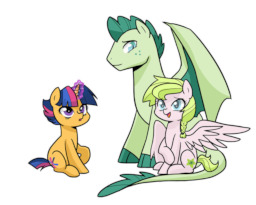 Source
"I'm proud of you" These were the words Starburst always wanted to hear from her mother and now on the day of her birthday, she was given a chance to achieve that.
Her friend gave up her own magic for twenty-four hours so that Starburst could spent time with her mother, and make her proud.
Will she succeed though?
Suuuper short fic, this will have only two chapters.
Starburst, Annie, Prism and Candy were created by kilala97
Rated Teen because I can't trust myself to not insert any swearing or some other stuff not suitable for "everyone"
Chapters (1)