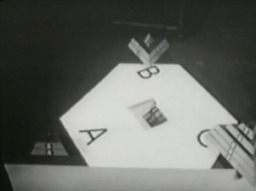 In the Toyroom, a game you'll play.
If you win, you'll be okay.
But do be careful, that you don't stray.
If you want out, it's the only way.
But you'd better, hope and pray,
That you don't, fade to gray,
Or in the Toyroom, you will stay,
For the rest, of all your days!
Good luck, everypony!
Cut off from the TARDIS and without the Doctor's help, Derpy and Star Hunter must win at Discord's unfair games to survive and escape this realm outside of normal reality. But why has Discord brought them here? What is he really after from the Doctor? And can this tagalong Pinkie be trusted?
(Doctor Who crossover; adapted from the Classic Who story "The Celestial Toymaker". Three of its four episodes are "lost" and exist only as recorded audio and screenshots, so I thought I'd do my part in "saving" them. My version aligns to the original in outline only.)
Chapters (1)