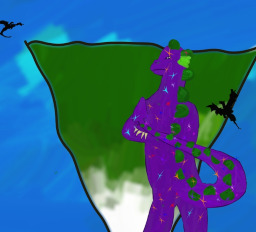 This story is a sequel to The Last Keeper of Harmony
---
Book 2 of the Keeper Trilogy:
Dragons of Hourglass
I look as darkness looms ominously over the world as the threat of total annihilation from the 'Nameless One' draws closer. If we are to have a chance win the coming war much needs to be done. Sadly, only Golden Heart, the newest Keeper of Harmony, Discord and myself are all that really stands against the rising tide...
To go with the threat of war the dragons must be brought back to a harmonious state, but that will be difficult to accomplish as outside of the dragon migration dragons are fractured and solitary... plus overly prideful and stubborn...
Though I'm deathly ill from a strange illness, I will help guide Golden Heart as he attempts to overcome the seemingly insurmountable problems that plague the dragon race. For all our sakes I hope he succeeds for if not I fear we may not have the strength to win...
Chapters (59)