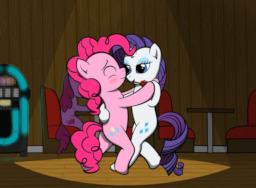 Source
This story is a sequel to The Mailbox Compilation
---
Rarity has had a horrible summer. She was invited to Baltimare to make costumes for a local play, inadvertently caused a citywide riot, and that was only the start of her problems. Now she is coming home, intent on seeing the one pony who might be able to bring a smile back to her face.
Co-written by the wonderful and talented xjuggernaughtx
Edited by Squinty Mudmane and Setokaiva
Cover art by REPLAYMASTEROFTIME
Part of the Mailboxverse.
Chapters (8)