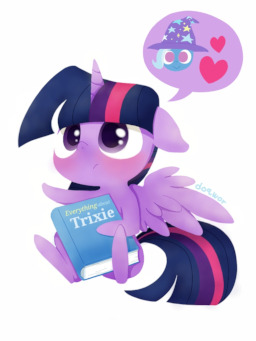 Source
Love is never easy, even for a royal alicorn princess. Especially when the love of her life is a former rival who refuses to return her feelings.
Fortunately she has friends to back her up and help her thaw her beloved magician's heart. Manehattan will never be the same.
---
Cover art by doqwor, permission pending.
Many, many thanks to Talon and Thorn, Frission and RarityEQM for prereading and support!
Takes place mid/late season 4. Comics are considered canon but not necessary reading for understanding the plot.
Comments are welcome!
Chapters (9)