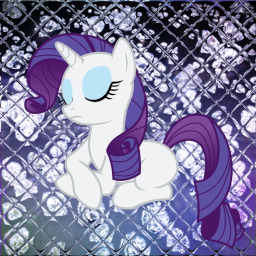 Source
Rarity always hated Anonymous. But when Applejack, his employer and only friend, snaps at him and fires him from the only job he ever managed to get, Rarity claims she has some work for him. Anon accepts, but quickly realizes that maybe, he shouldn't have.
What exactly does she need him for?
Just a quick, cute, cheesy, tsundere Rarity kind of thing. First person Anon in Equestria, human x pony, etc., just as random and stupid as my other one-shots, but much shorter. And without any explicit content, except maybe a few harsh words here and there.
Chapters (1)