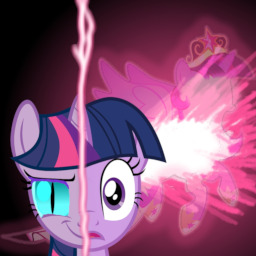 The Elements of Harmony failed. Twilight Sparkle was unable to activate their power, and the sixth never even appeared. It is her greatest failure, and the doom of all Equestria. Plunged into an endless night, she has to find a way to stop Nightmare Moon.
Her research is getting her nowhere, though, until she has a visit from a stranger in a dream, who grants her the power to face down the Nightmare. But is it enough, with the Elements lost?
Borrows themes and ideas from Persona and other places, but isn't a direct crossover with any of them.
Big thanks to Guardian of Brittania and Acarcion for help with editing!
Chapters (7)