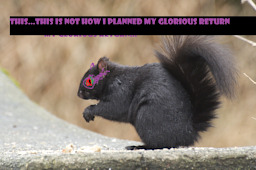 This is a crack fic inspired by a prompt from Bucking Nonsense when I was bored.
King Sombra has returned from the dead, reincarnated as one of the most fearsome forms in the world...a squirrel. Not to be deterred, he tries to take over Equestria again. It goes as well as you might expect.
Proofread by Bucking Nonsense too.
Chapters (1)