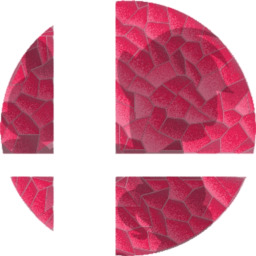 The Smash Ball is the most powerful weapon in the galaxy. If the Smash Ball is seen, must not be seen by human eyes, or it will show your most powerful desires you've ever wanted. Fighters have almost killed themselves for this power, and so will the ponies.
When Twilight accidentally causes a magical surge throughout Ponyville, she discovers that the only reason the Element of Harmony even work is because of the Smash Ball. She tries to keep it hidden, but Fighters all around try to take it from the Mane Six. Will the ponies be able to keep their magical source from these mysterious, yet powerful Fighters from them, or will they hopelessly fall against them, watching as Ponyville falls into a brawl?
Meanwhile, Crazy Hand is growing tired of his brother's plan. He wishes to see Chaos, unlike his brother, Master Hand, wishes to see a friendly competition. That does not stop Crazed Hand, however, and he tries his best to plummet this pitiful land into a black void like last time. Taboo has failed him, but not again. This time, he will succeed, for his Master. Will Taboo, Crazy Hand, and other villans succeed in filling this world into a black void once more?
Chapters (3)