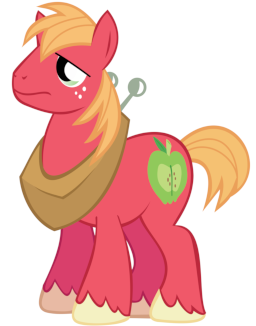 Source
*With a heavy heart, I must declare this story cancelled. Though it lacks a true ending, I encourage each and every one of you to make your own. May your vision create something even grander than my own. -Derply*
After the events of Twilight's Kingdom, vegetation across Ponyville has been thrown into disarray thanks to Twilight's new unintentional death castle. But while some plants have been sucked dry, others have flourished, such as the infamous Poison Joke.
Enter Big Mac; a stallion of few words whose about to get a few dozen more whether he, or anypony else, likes it or not.
(WARNING: While it gets silly at times, this fic borderlines between needing and not needing the tragedy tag. Contains character deconstructions that may upset people.)
Editor: Thardoc, and help from TwelveFoot as well!
Chapters (16)