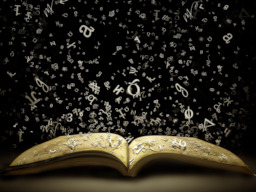 Life used to be simple. I would learn magic in the Academy, bond with my familiar, and with my sister. Even when I was unwittingly enlisted into a suicide team, life was still simple. But then, perhaps it was Divine Retribution, perhaps it was for kinslaying, and perhaps it was because I asked Mr. Richard for help.
Whatever the cases were, I am now plunged into a world filled with colorful ponies and other sapient magical beings, and unwittingly forced into a game greater than me. Still, with my trusty familiar, a new ghostly companion, perhaps I would survive all of this with only a few limbs lost. Hopefully.
---
Editor: (Open for whoever wants to volunteer)
P.S. Character and genre tags may be added in time
P.S.S. For those who don't know, in which you should be ashamed of yourself, Ruby is from Story of the blanks, a flash game. Search it on Master Google if you're curious.
Chapters (14)