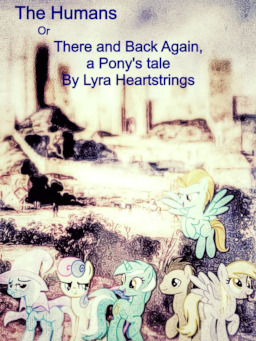 The Humans.
Or,
There and Back Again, a Pony's tale by Lyra Heartstrings.
Lyra Heartstrings is a pony who believes with all of her heart that humans really, truly do exist, and one day she decides to go out and prove it for herself. With her friend Bon-Bon reluctantly in tow, she sets out to find humanity, never suspecting that she will also find friendship, insanity, and high adventure!
***
Based on an idea by my friend RoyalPsycho, used with his gracious permission.
Chapters (4)