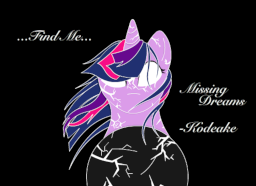 Source
This story is a sequel to Cheated Dreams
---
Six months after the debacle with the Wonderbolts, Rainbow Dash comes home from another tour with her flight squad in time for her marefiend's birthday.
However, Twilight gets more than just presents for her birthday, and the return of a problem they thought solved long ago is heralded by a mysterious package left on Twilight's doorstep.
Reading of Cheated Dreams is required for you to understand anything in this story. Teen rating is for implied sex and some more mature themes, especially down the line.
New cover art generously provided by Angelic Flight over on DA. Go check her stuff out!
Chapters (7)