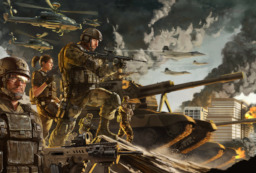 Source
Warning; This is not to be taken seriously, and the degree by which humans win (spoilers) has been amplified for the purpose of comedy.
Have you been reading a 'Human/Pony War' fic and been wondering how the ponies are putting up a fight with medieval level weapons and magic, while we have firearms, nuclear weapons, armies the size of their entire population and most importantly, years and years of perfecting the art of war. This is how an actual human/pony war would go.... with comedy.
9/11/14- FUGGIN A, I GOT FEATURED! Holy crap I go to sleep after sending it for submission, wake up, check it, pretty good support, I go to school, come back and I have hundreds of comments, favorites and 10 new people followed me
10/11/14- Christ, we're 3 likes away from 1,000.
Chapters (1)