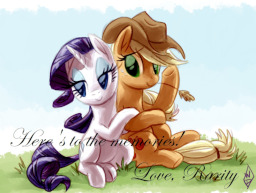 Source
We hadn't needed the Elements of Harmony in a long time.
And she hadn't needed me even longer.
Things have fallen apart for Applejack. Her friends have moved on with their lives and the love of her life went with them. When she finally tries to patch things up, she realizes she may have waited too long.
[Cover art credits to the wonderful WhiteDiamondsLtd! Click the picture to take you to her DeviantART. I only added the text]
Chapters (1)