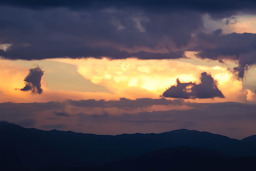 Source
Fluttershy is having a tough summer day. She knew, of course, that there wasn't a chance for anything between her and Rainbow, but having her hopes dashed by an off-hoof comment before she even dared voice them...
...is exactly the kind of stupid mistake Dash makes. Act first, think later is all well and good when she's only looking out for herself, but it's precisely the reason why she shouldn't date her best friend. After all, Fluttershy is a gentle soul, considerate, easily offended...
...and not as weak as she seems. She'll do anything to prove it, to be worthy of Rainbow's attentions, to become...
...the one pony Dash might just trust her heart with this whole "romance" thing. Because she has no idea what's going on, or even if she's got those kind of feelings. After all, Fluttershy wouldn't hurt a fly and they...
...no matter what happens, she and Rainbow...
will always be friends.
cover image (c) turbozmr on flickr, CC BY-NC-SA
Chapters (4)