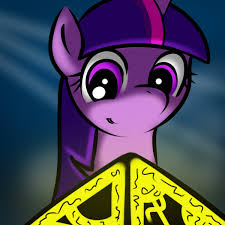 Thanks, whoever made the picture.
This is based on a series of movies called Hellraiser, where unsuspecting victims solve a puzzle box, bringing a horrible being known as Pinhead to Earth. Your job is to escape, while his job is to drag you to Hell in the most torturous ways he can dream up.
---
Twilight solves a puzzle box, and is now in Pony Hell, or Tartarus. How will she get out of this one? Read and find out.
Chapters (2)