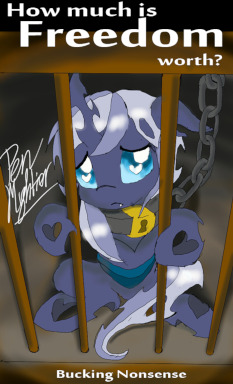 Source
Aphid is a changeling, stuck in a cage in a circus sideshow. Azure Blue is a colt from the Crystal Empire, the heir of a wealthy family... and looking to make a purchase.
There are some things money can't buy. A changeling's freedom should be one of them...
Cover Art Provided By Pen Mightier.
Chapters (2)