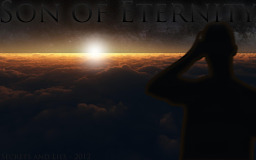 This is the first installment to the Eternity Series:
• You Are Here – Slave of Eternity – Savior of Eternity •
NOTICE: Some chapter break and other images aren't working the way they should be. Here is the reason why. So sorry in advance.
The epic of Pinkie Pie and the Immortal Man who's fate is tied to Equestria's. His life will be filled with dangers, choices, secrets, love, and most importantly, beauty. As time flows, the world begins to understand the immortal, and the immortal begins to understand his true purpose in the universe.
Two side notes: The main character comes from an Earth where MLP does not exist, so he is not a brony. That and this story is based around knowledge of seasons 1-2.
Chapters (23)