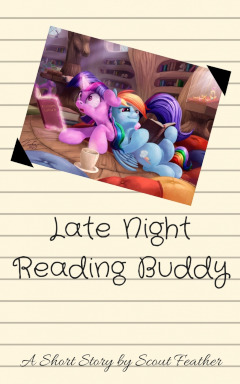 Source
Twilight was reading a book.
So why is someone knocking on her window at this hour?
Meanwhile, Rainbow Dash has been so horrendously busy with the recent coming of Autumn that she hasn't had any time for her friends. Would a late night visit really be all that bad?
A short friend-shipping one-shot for the fun of it. Please note that this is set during Season 2, and is not technically Romance Shipping, but Platonic Friendshipping.
Chapters (1)