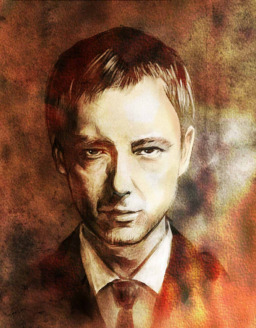 Years ago, a lone human found his way into Equestria with nothing but the clothes on his back and a watch in his pocket. Sheltered by Princess Celestia herself, Harold Saxon learned of this magical new land alongside her bright young pupil, Twilight Sparkle.
Fast-forward to now, Mr. Saxon and Twilight are closer than ever in the little town of Ponyville. But when a certain spirit of chaos gives him a push in the right direction, he discovers the watch isn't quite what it seems, and he isn't quite human.
"Harold, please...why are you doing this? What did we do?"
"Hush, now...listen to your Master."
Chapters (5)