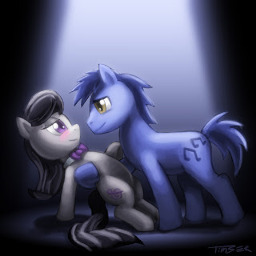 Source
A bottle of Cider? Bottle of White?
Even after all these years, even though he loved her but she loved another, he'll meet her anytime she wants.
In a Canterlot Restaurant.
Pre-Read/Edited by Sharp Spark. Inspired by Billy Joel's magnum opus.
Part of the Royals-Verse. Takes place after Royals, but before its (soon to be published) Sequel.
Chapters (1)