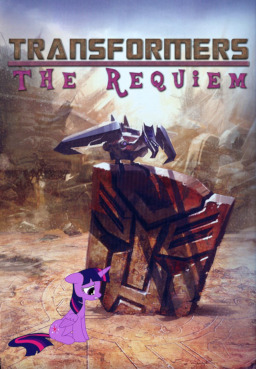 Source
The Civil War is over. The Autobots and Decepticons have been destroyed. Peace…is finally present in the magical land of ponies. Over a year later, while enjoying a night out with Spike, Princess Twilight Sparkle encounters an old friend deep within the Everfree Forest.
This was the worst mistake the Princess of Friendship ever made.
What follows next will lead our six friends into a new type of conflict they never thought existed, evils they never dreamt possible, and a battle…for their very lives.
And their ever-changing world.
____________________________
Official sequel to Transformers: Equestria's Darkest Hour and the final installment in the Fall of Equestria series.
Once more, a big thanks to edCOM02 for his amazing work on the cover art!
Chapters (96)