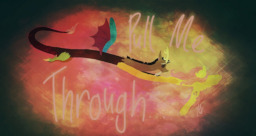 Discord has lived a very long life and has done all he can do to use his chaotic powers for good, just like his best friend asked him to before she passed.
Since then, he has been waiting for her to send him a sign allowing him to venture to the land after.
He believes that the sign has finally come.
Chapters (1)