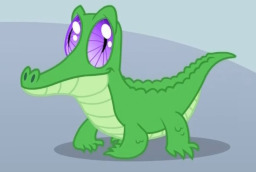 As many such things do, it all started with Discord trying to help. And now Fluttershy can't escape the apocalyptic proclamations. Next time, she'll try the trick of wishing for no wishes.
Written for an Equestria Daily pre-readers' prompt exchange. Stories here.
My prompt was: "A character is given a wish. What might they wish for, and what are the consequences of the wish?"
Featured on Equestria Daily!
Chapters (1)