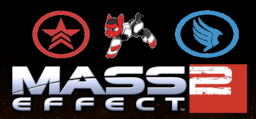 Brought to you by Loyal2Luna, this new Downloadable Content for Mass Effect 2 brings the fight to Equestria.
Just about ready to embark on their mission to stop the Collectors from further abducting human colonies, Commander Shepard and the crew of the Normandy SR-2 are given a new priority, when the Illusive Man tasks them with investigating the mysterious disappearance of a Cerberus science team.
Soon, what begins as a simple search-and-rescue unveils a mystery millions of years in the making, and the Commander finds himself thrust into a situation he couldn't possibly have prepared himself for.
Join the Hero of the Citadel as he uncovers the secrets, combats the demons, and ultimately decides the fate of the impossible world known as "Equestria."
Chapters (17)