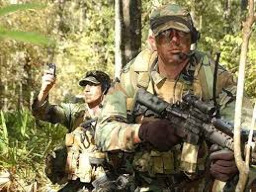 New Author; Minibinaz
Go Here to Read Continuation
2 Delta Force Operators, SFC David Grayson and Sgt Elliot Lee, find themselves in the Everfree Forest after a helicopter crashes. After a day of recon they decide to become Ponyville's silent protectors, only coming out at night, stopping the criminals and saving ponies. During the day they watch over the town with binoculars, hunt, fortify their base, and search the forest.
For weeks ponies have been reporting seeing 2 tall figures looking out over Ponyville from the Everfree, walking the streets at night and stopping criminals before leaving them outside the headquarters of the Ponyville Guard, unconscious and tied up. Tune your radio to a certain frequency and you may be able to hear chatter between 2 creatures.
Chapters (2)