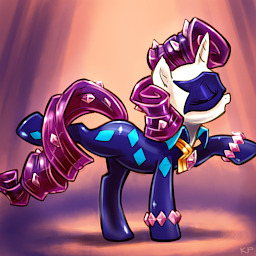 Source
Rarity is a mare who holds all the finest things in life in high esteem: peace, equality, and proper fashion sense.
So naturally, when a mare dares to wear something that clashes with her hair, Rarity must take action. Mild mannered Rarity, however, would never be able to fight such a power by herself.
Yet, she just might know somepony who'll be up to the challenge..
Chapters (1)