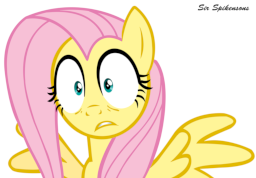 Source
One morning, Fluttershy wakes up to discover something about herself. Something that had never crossed her mind until that very moment. Nothing had changed, yet everything did.
Fluttershy likes mares.
---
Collaboration with ThatOneWriter, except the entire thing was my idea, I did at least 2/3 of the work, and I'm like twenty percent—
Please, Flint, shut up. At least I wrote the ending.
Twinkletail preread this for us. Go check him out and stuff.
Chapters (1)