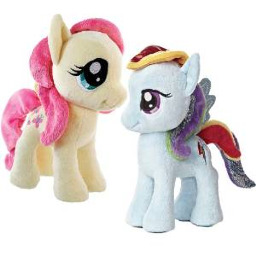 Source
Ever since an ad came to her cottage, revealing a new store that was opening up in Ponyville, Fluttershy has been counting the days by till the day it was open. It was a store that specialized specifically for selling toys for pets and animals. She was so excited by this news that she could burst. And when she learns that this store even had a Special offered that was guaranteed to bring a smile to their pet's faces, she really wanted to make sure that she got it.
Rainbow Dash had never seen Fluttershy so excited before. She decided to accompany Fluttershy on this trip to that very store when it first opened up. She owed Fluttershy that much since Fluttershy was the reason she had a pet at all.
Soon after their arrival, they find themselves becoming tiny living soft and squeaky plush toys, the perfect source of entertainment for pets of any kind. What happens next and what will they do now?
Chapters (1)