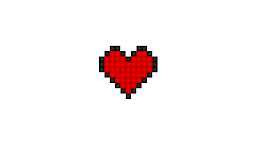 (WARNING! HUMANIZED!)
Pixel always loved gaming, she played everything from FPS, through RPG to RTS games and more, and she was always best.
Or at least one of the best.
That was until one day, when she finally meets someone who shows her how does it feel to get "pwned".
I wonder how can this turn out into love story.
(A/N Teen for vulgar language, it's multiplayer gaming after all.)
Most of the main characters used in this story were created by awesome kilala97.
Chapters (8)