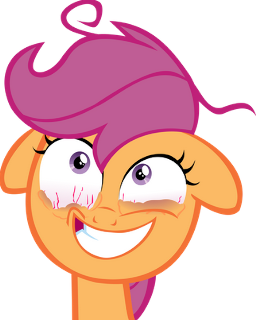 Scootaloo's entire life story...told somewhat truthfully. Okay fine, almost all of it is lies. And it isn't Scootaloo's life story. It's whoever she's stalking.
Will Rainbow Dash occupy most of this story? Scootaloo sure hopes so!
Will Diamond Tiara's secrets be revealed? Most definitely.
Will both Sweetie Belle and Apple Bloom go bonkers? If they don't, even I'll be surprised!
Chapters (9)