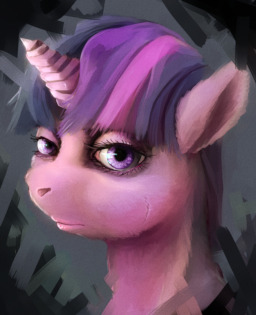 Source
Years had past since Twilight Sparkle had gone missing. Many had speculated that she was kidnapped, some thought she could not take her new role as princess and ran away. Others had theorized that she was kidnapped by changelings in revenge to what happened at her brothers royal wedding.
Now, just past of all hope being lost for her return she is found in the middle of the lake. Yet, even though she is found, could she still be lost? Can her friends reach her in time, or is Twilight doomed to a fate worse than death?
---
---
Artwork is done by: sharpieboss
and is used with his permission.
Chapters (3)